High Quality Tooth Extractions
Dental Extractions in The Woodlands, TX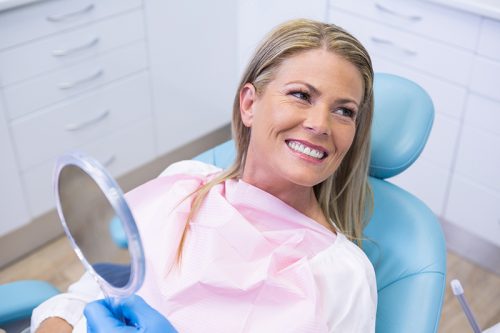 Sometimes teeth can get more decayed than and damaged than you would have ever hoped, so they need to get pulled. Don't wait around if you have tooth pain and have an infection become worse than it needs to be.
Our office will be able to perform a tooth extractions that are stress-free and virtually pain free. If you are experiencing severe tooth pain or a tooth is infected, please don't hesitate to call our office to be seen as soon as possible. We will help you get out of pain and smiling again!
 Wisdom Tooth Removal
Wisdom teeth are the molars that are all the way in the back of your mouth. These teeth are the last molars to grow in and usually come in around the age of 18, but sometimes sooner or later. Wisdom teeth sometimes can grow in and cause major discomfort on your other teeth and some severe jaw pain. Painful or even impacted wisdom teeth can cause big problems if not treated properly. They can cause gum disease, infection, decay, or even tumors in very rare, severe cases.
To try and prevent potentially expensive problems, wisdom teeth are extracted at the first sign that they may become a major issue down the road.
Tooth Infections and Abscesses
In cases of infections or abscessed teeth, some restorative approaches won't be able to save the tooth. An extraction may be the only option in these cases. It is highly important that at the first sign of a lump or painful area below your teeth or gums that you contact our office right away. We will be able to treat your infection. After the infection subsides, we will then be able to pull the tooth if it is not able to be saved.
Routine Tooth Extractions
Modern dentistry has made a once stressful and painful procedure very easy to deal with.  With major advancements in technology and anesthetics, removing teeth is easier than it has ever been. After your procedure you will need to take care of the area where the tooth was pulled for about a week to make sure it heals properly. You will want to stay away from the empty socket as much as possible, especially when brushing. Our staff and dentists will be able to give you advice on any other steps you might need to take to make sure the healing process happens as smooth as possible. Pain medication can be prescribed if pain after the procedure is still very uncomfortable. Don't worry if there is a little bit of bleeding afterward and if you need immediate attention please call us back ASAP!
Dental Extractions Near Me in The Woodlands – Painless Tooth Extractions Near Me – Tooth Extractions in Tomball, TX & Cypress, TX
MOST INSURANCES WELCOME AND MAXIMIZED!
NEW PATIENT SPECIALS & FINANCING OPTIONS AVAILABLE.
Contact us and schedule your visit today.
The Proof is in Our Patients

"I had an exceptional experience at The Dentist at Creekside! The office is very inviting, and the staff was very polite and helpful! They make you feel like you are at home and not at a dental office which is very hard to do. The Doctors were very knowledgeable, and the hygienist was Very nice and helpful! She was extremely thorough and patient with me and my concerns. I will definitely recommend this office to everyone!"
"Let me be clear I have always hated going to the dentist! But since I have been a part of the Dentist's at Creekside family I don't mind so much. In fact for the first time in my life these visits do not cause me any anxiety. My dental hygienist Karlie is amazing. She is so gentle and thorough when she cleans my teeth. The entire staff here is friendly and caring. The atmosphere is nice and they have TV's to watch while you receive your treatments. I always leave with a big beautiful smile. If you are looking for a dentist group that feels like family, cares about you, does a great job and makes you feel good about your next visit this is the place to go."
"My family and I have been going to The Dentist at Creekside for about a year now and every visit has been perfect. The hygienists are all so nice and gentle and unlike most dentists office, they actually care. 10/10 would recommend."
"I have to say this is the best dentist office I've been to. The staff is super friendly and helpful. They are also are very fast and polite. The hygienist works really fast and explained everything perfectly. The female dentist was super cool and was straight forward with me. She also helped with removing some issues I had struggled with for years and helped me to regain the confidence I'd been lacking with my smile. I would recommend their service to anyone. I'm super happy with the results and will be visiting them again. Thanks to Dentist at Creekside :)"
$150, Exam, X-Ray, and
Routine Cleaning
Open Daily For Your Convenience!
Monday 7:00 am – 7:00 pm
Tuesday 7:00 am – 7:00 pm
Wednesday 7:00 am – 7:00 pm
Thursday 7:00 am – 7:00 pm
Friday 7:00 am – 3:00 pm
Saturday and Sunday :Closed
Walk-ins and emergency appointments are available!
OUR LOCATION
The Dentists at Creekside
| | |
| --- | --- |
| Monday | 7:00 AM – 7:00 PM |
| Tuesday | 7:00 AM – 7:00 PM |
| Wednesday | 7:00 AM – 7:00 PM |
| Thursday | 7:00 AM – 7:00 PM |
| Friday | 7:00 AM – 3:00 PM |
| Saturday | Closed |
| Sunday | Closed |