Top-Rated Emergency Dentist
Dental Emergencies in The Woodlands, TX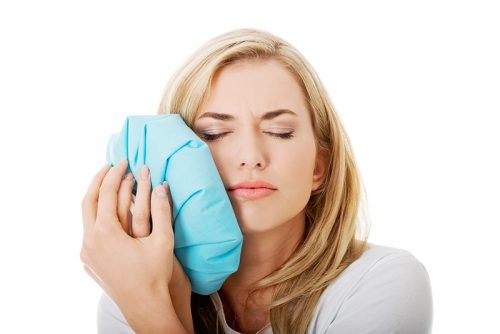 Emergencies never happen at a convenient time, and dental emergencies are no different. If you live in The Woodlands, Texas or the surrounding areas and find that you need dental emergency care, please contact The Dentists At Creekside right away. We are a comprehensive dental practice that specializes in a wide array of different dental services. Dental emergencies should never be ignored, and if you call our practice, we will do all that we can to make sure you are seen right away.
Most dental emergencies have specific characteristics: severe pain, blood and/or a knocked out tooth. For the best chance of full restoration, it is imperative that your situation receive immediate attention. However, there are also times when you are not sure whether or not your concern equates a dental emergency. Perhaps you feel a twinge of pain in a tooth or you have extreme sensitivity when drinking cold or hot beverages. These may not seem like emergencies to you, however, they should not be ignored. Any type of pain or extreme sensitivity in or around a tooth is a sign that something is wrong. The sooner you receive attention for your dental emergency, whether large or small, the sooner you can find relief and the care you need.
Tooth Pain in Tomball, TX? We Can Help!
At The Dentists at Creekside, we will thoroughly evaluate your teeth and gums to identify the cause of your tooth pain. We will provide appropriate treatment that will restore your oral health and relieve your pain.
Common Causes of Tooth Pain:
Tooth cavity – pain can be caused by any type of infection or decay in the tooth
Tooth sensitivity – receding gums can cause the tooth roots to be exposed and cause extreme twinges of pain
Teeth grinding – bruxism or teeth grinding can cause teeth to become sensitive and damaged
Loose dental fillings or crowns can be painful
Cracked tooth – a crack in the tooth can allow pain to be felt deep within the tooth
#1 Emergency Dentist Near Me – Cracked & Chipped Tooth Repair –  Emergency Dentists in Tomball, TX, The Woodlands, TX, & Cypress, TX
MOST INSURANCES WELCOME AND MAXIMIZED!
NEW PATIENT SPECIALS & FINANCING OPTIONS AVAILABLE.
Contact us and schedule your visit today.
The Proof is in Our Patients

"I had an exceptional experience at The Dentist at Creekside! The office is very inviting, and the staff was very polite and helpful! They make you feel like you are at home and not at a dental office which is very hard to do. The Doctors were very knowledgeable, and the hygienist was Very nice and helpful! She was extremely thorough and patient with me and my concerns. I will definitely recommend this office to everyone!"
"Let me be clear I have always hated going to the dentist! But since I have been a part of the Dentist's at Creekside family I don't mind so much. In fact for the first time in my life these visits do not cause me any anxiety. My dental hygienist Karlie is amazing. She is so gentle and thorough when she cleans my teeth. The entire staff here is friendly and caring. The atmosphere is nice and they have TV's to watch while you receive your treatments. I always leave with a big beautiful smile. If you are looking for a dentist group that feels like family, cares about you, does a great job and makes you feel good about your next visit this is the place to go."
"My family and I have been going to The Dentist at Creekside for about a year now and every visit has been perfect. The hygienists are all so nice and gentle and unlike most dentists office, they actually care. 10/10 would recommend."
"I have to say this is the best dentist office I've been to. The staff is super friendly and helpful. They are also are very fast and polite. The hygienist works really fast and explained everything perfectly. The female dentist was super cool and was straight forward with me. She also helped with removing some issues I had struggled with for years and helped me to regain the confidence I'd been lacking with my smile. I would recommend their service to anyone. I'm super happy with the results and will be visiting them again. Thanks to Dentist at Creekside :)"
$150, Exam, X-Ray, and
Routine Cleaning
Open Daily For Your Convenience!
Monday 7:00 am – 7:00 pm
Tuesday 7:00 am – 7:00 pm
Wednesday 7:00 am – 7:00 pm
Thursday 7:00 am – 7:00 pm
Friday 7:00 am – 3:00 pm
Saturday and Sunday :Closed
Walk-ins and emergency appointments are available!
OUR LOCATION
The Dentists at Creekside
| | |
| --- | --- |
| Monday | 7:00 AM – 7:00 PM |
| Tuesday | 7:00 AM – 7:00 PM |
| Wednesday | 7:00 AM – 7:00 PM |
| Thursday | 7:00 AM – 7:00 PM |
| Friday | 7:00 AM – 3:00 PM |
| Saturday | Closed |
| Sunday | Closed |